As much as it pains me that my skin will never be as supple as it was in my teens, I have to say that thanks to some recent changes to my skincare routine, it's now looking and feeling just as smooth as it used to. In fact, I believe my face looks better sans makeup than it did 5 and even 15 years ago. And guess what? I'm spending less on skin care than I ever have. Here's my little secret.
The Ordinary (under the DECIEM / The Abnormal Skin Care Company umbrella) is a disruptive Canadian skin care brand that offers no-frills products at a fraction of the price of other companies. Their products are powerful, packed with high percentages of active ingredients. I'll admit, it can be a bit daunting seeing rows of bottles with "Granactive Retinoid 2% in Squalane" or "Vitamin C Suspension 23% + HA Spheres 2%", but thankfully their website and customer service centre are both really helpful so if you get stuck, you're sure to find an answer.
There are too many incredible products to list here, so instead, I'll tell you what I've been using for the last 2 years that has resulted in a considerable change to my skin tone and texture. The images link to an Australian stockist of The Ordinary, but you can also find them at Sephora, Well.ca and their official website.
1. Buffet
Their anti-aging serum which, unlike the rest of their range, includes a cocktail of ingredients. It's beautifully lightweight and doesn't clog the skin or cause greasiness. I use it day and night under my moisturizer.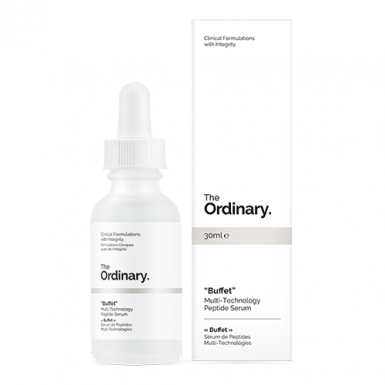 2. The Ordinary Vitamin C Suspension 23% + HA Spheres 2%
Vitamin C is known for both its brightening and anti-aging properties. It's got a strange gritty texture, but you get used to it — and you only use this in the evening anyway.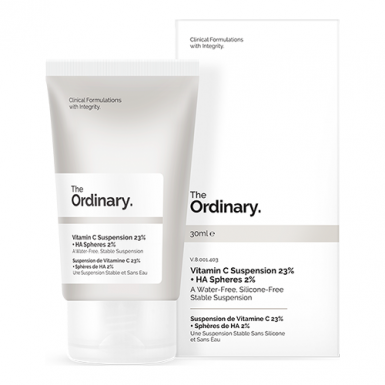 Note: this apparently includes a silicon based ingredient which might not be great for oily or breakout prone skin. Instead try 100% L-Ascorbic Acid Powder which you can mix with any other serums you have.
3. Granactive Retinoid 5% in Squalane
Retinoids are apparently one of the most effective products to help treat signs of aging such as fine lines, pigmentation and rough texture. I ran out of mine a few months ago (must remember to re-purchase!) and have noticed the texture of my skin is nowhere near as smooth as it was while I was using it.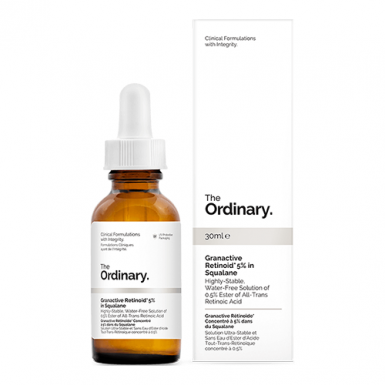 4. Lactic Acid 10% + HA
I honestly know so little about acids for the skin except that every time I fork out for a professional facial (it's been years — I seriously don't bother anymore) they give me some sort of lactic acid peel or similar… so I'm assuming it's a good thing! I use this one a couple of times a week and is basically just an intense exfoliator that helps speed up the removal of those top layers of dead skin. Sounds gross, but hey, whatever works!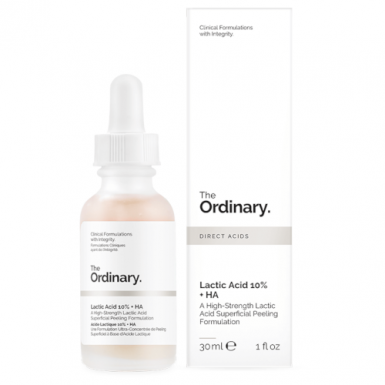 5. Caffeine Solution 5% + EGCG
As someone who has struggled with dark circles and puffy under-eyes for as long as I could remember, my life changed when the girls at The Ordinary told me they had something to help. I started using this day and night and I soon halved the amount of concealer I was using to cover up. IT'S A MIRACLE PRODUCT!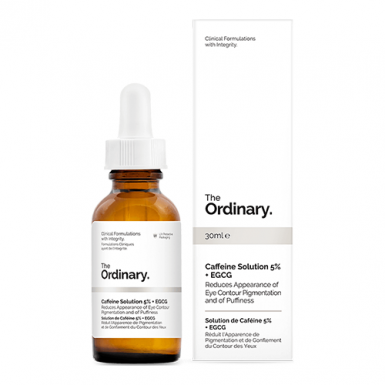 Want more tips on skincare & makeup?
My free mini-course, #READYINTEN, gives you one bite-size lesson a day for a week, teaching you how to declutter your makeup kit, choose the best products for your skin AND develop a low-maintenance skincare & makeup routine perfect for busy women who don't have time to waste hours in the bathroom each day! Click below to get started.
Kat is an actor and personal branding coach as well as the host of The Personal Branding Project Podcast and her self-titled YouTube channel. She started her career off by playing Marilyn at Warner Bros Movie World, went on to perform in the original Australian casts of Jersey Boys & Hairspray and eventually found herself writing/producing her own work before becoming a self-employed copywriter and marketing strategist. She now offers 1:1 Coaching and Online Courses for entrepreneurs, freelancers + multi-passionate creatives.